Experienced Business Technology Consultants Working Nationwide
Protelo Mission Statement
Help customers achieve what's possible through discovery and creation of simple and pragmatic solutions to complex business challenges.
What We Do
Providing unparalleled service as a NetSuite Solution Provider for over a decade, Protelo implements business technology solutions and services that drive efficiency and solve the challenges modern businesses face.
Our team of technology experts have assisted hundreds of small, midmarket and enterprise companies across diverse industries and verticals in achieving their business goals. The benefit of working with Protelo is that we are small enough to care yet big enough to deliver.
Through tailored NetSuite development, implementation, services and management, we have helped our clients streamline business processes and the flow of critical information.
We achieve this through NetSuite's industry-leading ability to:
NetSuite partners who know your business.
Our team has deep technical expertise across industries such as:
The Protelo Differentiator
The name "Protelo" comes from the Latin word meaning "to lead," an adage we take very seriously. We are fanatical about our customers and show it through open communication and the highest level of dependability. Protelo aims to be a trusted extension of your company's business—your success is our success.
Our process begins with the Protelo team working to understand your core business needs and provide tailored solutions to achieve them in a timely and well-planned manner for each and every project. Our IT consultants are open, honest and direct. We drive the right conversations to get remarkable results.
Based in Northern California with full-time consultants across North America and Europe, we can provide our services to clients across the country and globe.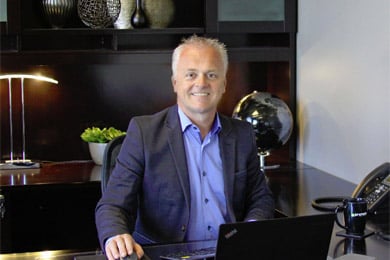 Protelo Leadership
Christer Johansson founded Protelo in 2008 after 20 years of experience in the software industry. Johansson started his career as a hands-on technical consultant. Over the years, his technical skills, business acumen, and leadership ability elevated him to an executive position within a leading global enterprise-class software company. Christer leveraged his entrepreneurial spirit to create Protelo, a reputable and growing global company.
Christer's leadership has been praised by Inc. Magazine as Protelo is publicly recognized for its astounding growth. Making the Inc. 5000 list was an inspiring experience for the entire company 3 years in a row. Protelo was recently awarded Oracle NetSuite's Growth Solution Provider Partner Of The Year 2020.
"At Protelo, we believe passionately in providing our clients with honest technology leadership. We understand our clients expect transparency and accountability in their relationships with us. Practicing openness and commitment ensures that our consultants meet our customer's expectations. In short, our clients trust us to say what we mean, and mean what we say."
Protelo Team Recognition
Protelo has created a corporate culture in which our employees can thrive both personally and professionally with a high esteem and value of people. Protelo rewards the entire team with weekly lunches, group outings, and celebrations. Our workplace environment is fueled with genuine care and concern for each other, working as one close-knit, solid team. Check out last year's company trip to Cancun!
We're always looking for talented individuals to make our team even better. If you think you might be a good fit here at Protelo, tell us why! Send your resume to careers@proteloinc.com.
Protelo NetSuite Solutions Team
Protelo is a full-service team of business, technology, and development experts based in the United States. We are experts in all areas of NetSuite including ERP, CRM, and SuiteCommerce Advanced. Protelo business consultants have deep experience—an average of 15+ years each—across industries and verticals such as wholesale distribution, manufacturing, services and more. We strive to become a trusted extension of your company and invested in your success.
We can help you to implement, service and support NetSuite today.
Receive Updates
On
LinkedIn